As promised. Here is a picture of Scarborough Castle. At least part of it. This is the remains of the main keep. You can tell it would have been a very grand building in it's day.
It is surrounded by the remains of the outer and inner walls. The outer wall completely surrounds the headland and would have been a pretty large castle.
There is the remains of a roman temple in the grounds too.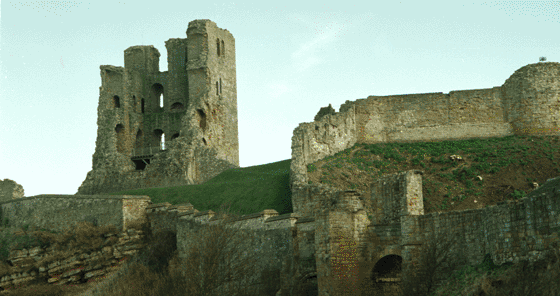 Here is another picture, which I didn't take.
This one shows what the Keep could have looked like.
🙂