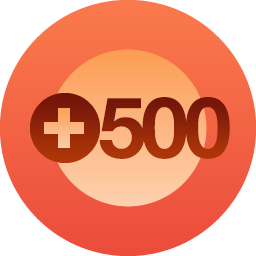 I Wish to Thank everyone who is following me. I don't think I would ever have thought that I would achieve 500 followers! I am amazed, overwhelmed and feeling lots of other emotions.
It has really made my week.
This is despite a decrease in my output of late.
I am also going to be OFFLINE next week and so will not be reading or liking any posts or engaging in any challenges, which I will miss.
I will try to arrange to schedule some posts, maybe a few Flashbacks of previous posts and my Word of the Day posts are all scheduled.
I may well come back to find that my followers have dropped below this fantastic mark again, but that is the way with blogging. I am just so thrilled to have reached this figure.
THANK YOU AGAIN and I hope you all have a fantastic week.