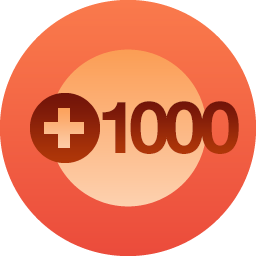 Your current tally is 1,001.
I am so excited that I have now reached/exceeded 1000 followers!
I have been blogging now since the 7th of March 2018, so well over a year, but I had no blogging experience before then and had no expectations. I just wanted to write stories and poetry and have somewhere to put them. With those low expectations in mind, I did not expect to make so many wonderful blogging friends, to meet so many excellent writers and poets and to thoroughly enjoy my blogging experience.
To have achieved 1000 followers, I am thrilled!
I would like to give a HUGE thank you.
THANK YOU!
Thanks, to all my followers and my regular readers and commenters. I would have given up blogging ages ago without your support and encouragement.
Cheers!